Steel structures and process systems
Euro-Spaw means
knowledge and long-standing experience
in the process system sector. We specialise in the construction, repair and upgrade of atmospheric and low-pressure storage tanks for fuels and other chemicals, and in the development of steel structures for the energy, fuel, and chemical industries. Our team is composed of highly qualified experts thanks to whom we are able to guarantee top quality services to our clients.
Euro-Spaw has been constructing, maintaining and repairing process systems
in Poland and across the European Union.
EURO-SPAW constructs steel structures using various types of materials,
products and raw materials which are provided by the company itself or by the clients. We have
at our disposal machines and devices that allow us to build even the most
complex steel structures. We are distinguished by our reliability
and care for details.
◎ steel structures
◎ manufacturing equipment
◎ storage tanks
◎ transmission pipelines
THE SCOPE OF OUR ACTIVITIES
Steel structures
– assistance and consultations
Our clients do not need to have knowledge of designing steel structures. We provide support as early as at the stage of choosing the right solution for their companies. We deal with the planning and design of steel structures, placing emphasis on their functionality and safety. Following the approval of building plans for a given steel structure, we manufacture steel parts and move on to their assembly. The transport of structural elements is also on our side.
After years of intense operations even top class devices need upgrades, and renovations extend their service life. EURO-SPAW guarantees high quality services in the sphere of renovation, upgrade and modernisation of industrial machines.
We hold a licence from the Office of Technical Inspection (UDT) for the assembly, upgrade and renovation of low-pressure and atmospheric storage tanks.
We perform both interior and exterior works, including the welding of transmission and process pipelines as part of new projects and the upgrade of existing systems.
You are welcome

to cooperate with us.
Euro-Spaw has a leading position in comprehensive consulting and construction of process systems and production automation in such sectors as:
◎ fuels
◎ energy
◎ civil engineering
◎ mechanics
◎ food production
◎ pharmaceuticals
◎ chemicals
◎ cosmetics.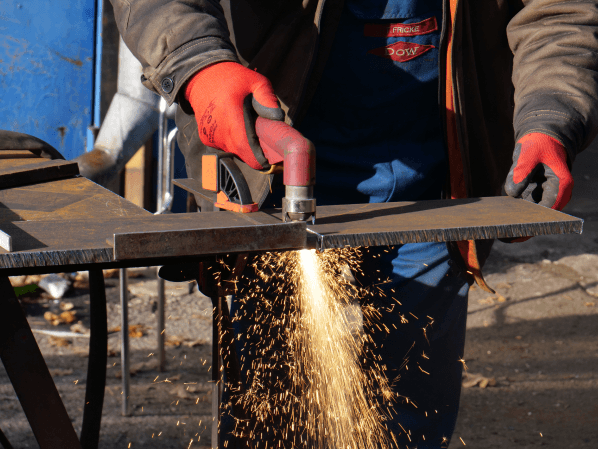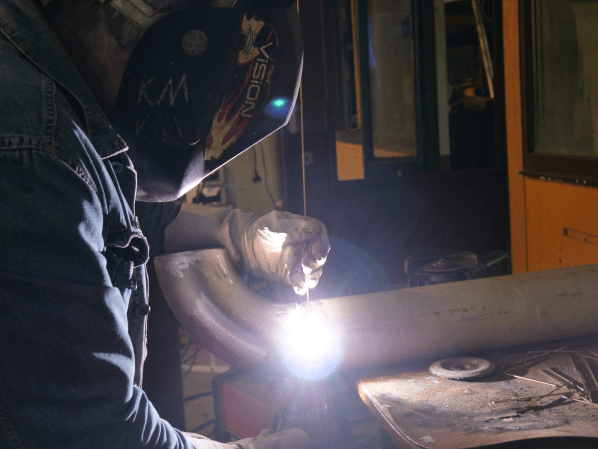 When it's too costly to buy new equipment, it's a good idea to consider upgrading proven industrial solutions that can make it fully functional again. Durable and safe, our welds are delivered using state-of-the-art equipment and techniques, including arc, MIG, MAG and TIG welding. We offer welding services for metal structures, including plant and equipment, pipes, fuel, chemical and industrial pipelines, poles, posts, platforms, barriers, and other structures. Whatever your industry, if you need to have your machinery and equipment repaired or upgraded, we're ready to take on the job. If you need welding on a pipeline, food manufacturing plant, gas pipework, a steam pipeline, industrial pipeline or a CHP plant, we're here to help you with our top-quality welding services. Our team of experienced welders have the knowledge and skills to take on even the most challenging projects and to deliver them to the highest standard.

PERN S.A.
01
Assembly works in the scope of mechanics related to the construction of a pipeline
ENDRES+HAUSER
02
learn more →
ENDRES+HAUSER POLSKA SP. Z O.O.
02
ORLEN AVIATION SP. Z O.O.
03
Upgrade of a process system
ORLEN AVIATION
03
learn more →
Renovation of overground storage tanks for liquid products
PERN S.A.
01
learn more →
TESTIMONIALS




1000+
Projects completed

"All works were performed with due care, in line with applicable legal regulations, on time and accurately in technical terms, with the use of their own equipment resources and under the supervision of their own highly qualified technical staff members."











—

Cezary Lewandowski – Naftoserwis Sp. z o.o.
"EURO-SPAW has highly qualified employees, able to meet project owner's most stringent requirements and carry out the tasks they are faced with in a precise way"
"The renovation works that we entrusted to EURO-SPAW were conducted on time and with due diligence"











—

Grzegorz Kubuj – ZRE Katowice S.A.
"Euro-Spaw is a professional company with a highly qualified team of specialists provided with top class equipment and well-arranged technical infrastructure."











—

Maciej Barycki – P. R. I. POL-AQUA S.A.
"We can recommend EURO-SPAW as a reliable and trustworthy company which is fully prepared to perform renovation and welding work in a comprehensive way."











—

mgr inż. Piotr Milczuk – MERKOP MMK